Alton Johnson Jr
illustration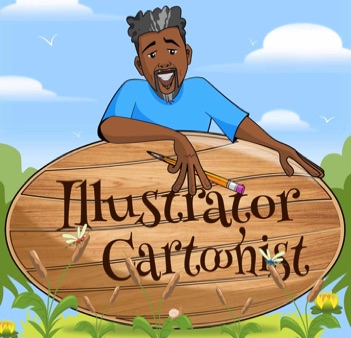 HI!
Alton is an African-American freelance
illustrator-cartoonist-designer. He attended the Joe Kubert
School of Cartoon and Graphic Art.
He has worked in various areas in the art industry. He
illustrates bi-monthly safety posters as well as for quarterly
magazines for a children's story and for monthly blogs. After
illustrating over 20+ books for children and other children's
material, and currently working on various children's materials,
this has given him a love for the children's media.
He also designs and creates other material such as; humorous
illustrations-cartoons for various social media outlets. He
creates mascots, avatars and other graphic materials.
When he is not creating, he is hanging out with family and
friends. He currently lives in the Carolina's.
VARIOUS CLIENTS
Express Natural Gas, Msquared Books, Green Magazine,
Zeenk, Living Talent, Boston Globe
CONTACT
Contact Alton for creative inquiries or to say hello.
For children's book illustration inquiries please contact Alton J Johnson Jr.
862 258 0979
© Alton Johnson Jr 2022/2024